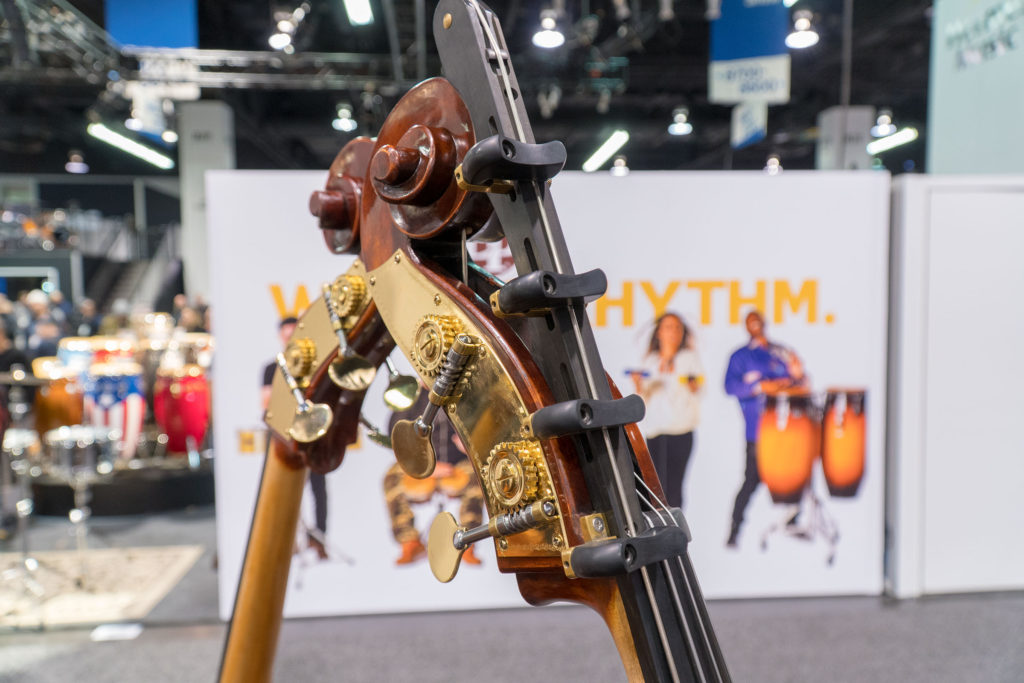 I came back from NAMM full of new information, new ideas…and the flu.  After being down for the count for almost five days, I'm back at work ready to sift through everything I saw.  I'll just right in to a couple of the highlights:
Eastman Strings is now offering workshop-installed C-extensions on select bass models.  We have two of their Lupot-model basses on order and hope to see them in a couple of months.  This should bring a fully-carved, C-extension equipped bass into a new and more affordable price point.  Very exciting!
Connolly is offering a newly-branded line of humidification products…which felt timely given our horrible winter!  They are a self-regulating consumable packet you put in your case.  I'm going to do some testing – stay tuned!
The Alphayue synthetic-core student strings from Thomastik are available for viola and cello now.  These have been VERY well-received at their price-point and should give students on a budget a great string choice.