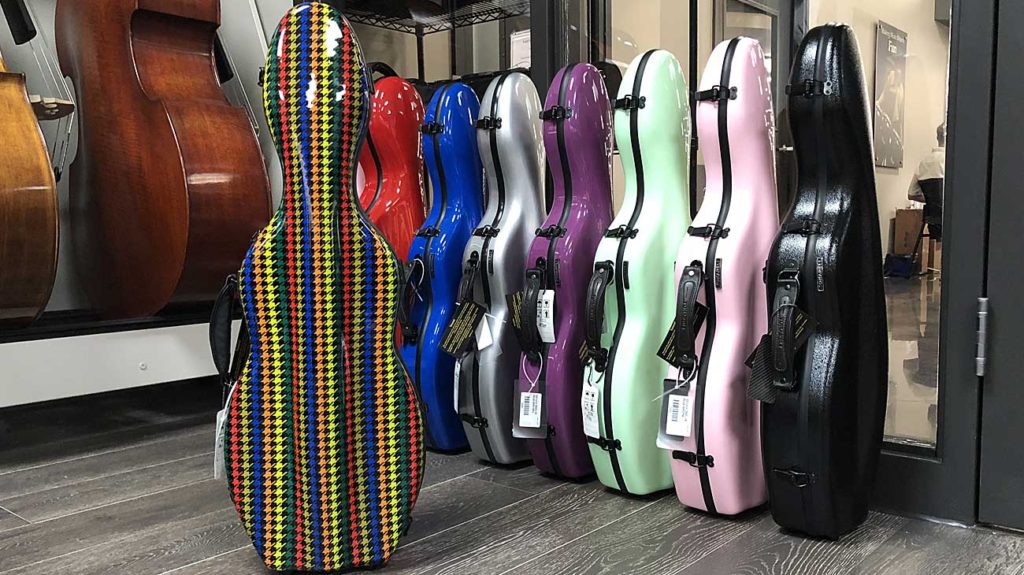 You may be asking yourself what the colors of the rainbow have to do with orchestral string instruments… CASES!  Yes, we have an abundance of "cello shaped" Tonareli cases for violin and viola currently in the shop that includes almost every color of the rainbow and so many fun colors in between.  We even have a rainbow case in a hounds tooth print if you want to embrace your wild side!
Not only are these cases fun to accessorize without having to do anything to your instrument, but they are durable made with fiberglass materials and lightweight (around 5 lbs) making it easy to transport.  It may not look like much is there for storage, but there is plenty of room for 2 bows, a removable accessory compartment, and a spot for your shoulder rest. The case also comes with a blanket to help protect your instrument as well as two shoulder straps to help carry it. Do you want an extra compartment for your music?  We have the attachable music bags specifically designed by Tonareli that you can add to your case available for purchase as well.
Come in for a visit and ask us about our special pricing for these FUNctional cases!